Toiletries Amnesty is a social, ethical and environmental organisation that makes access to hygiene essentials easy for those in need, while stopping masses of surplus products from going to waste.
Over 14 million people in the UK live in poverty (source: Social Metrics Commission), and regularly struggle to afford hygiene essentials, having to choose between toiletries and paying for other daily essentials such as food and heating. 
Toiletries Amnesty is a social, ethical and environmental organisation working to make access to hygiene essentials easy for those in need all around the world, while stopping masses of surplus products from going to waste. We were the first organisation in the UK to tackle hygiene poverty and the only directory that allows individuals and businesses to see exactly where their donations are making an impact in their community. 
We work with companies all over the world, creating positive and practical solutions for the problems they have around waste and sustainability, whilst connecting them with communities and consumers who want to see a change for good
Toiletries Amnesty works with homeless shelters and hostels, women's refuges, mental health services, end of life care hospices, food banks, NHS Trust services, cancer patients support, refugee support services, LGBTQ+ groups, prison services, childrens centres, young peoples services, schools, colleges, community groups, and other organisations that need our support. 
Need Toiletries? Register here.
Toiletries Amnesty supports homeless shelters and hostels, women and children's refuges, mental health services, children and families centres, food banks and other charitable organisations who are in need of toiletries and hygiene products. Sign up here for free.
register your organisation
Support Toiletries Amnesty
There are lots of ways you can support our work. Toiletries Amnesty receives no government funding, so we rely on financial donations to ensure we can continue to provide our services for free to the millions of people we support.
How to donate
UN Sustainable Development Goals
The UN's 17 Sustainable Development Goals are an urgent call for action to end poverty and other deprivations while improving health, education, and inequality – while tackling climate change and working to preserve our environment. Toiletries Amnesty is proud to be working towards these goals with every action we take.
Find out more
Shop Our Creative Collaborations
At Toiletries Amnesty we team up with artists and makers to create limited edition good things – raising awareness and funds for our work, whilst connecting audiences with new designers and creative projects.
visit our shop
Broken Jewellery Project
At Toiletries Amnesty, we work to create a movement of kindness, sharing, and community. That's why we've started the Broken Jewellery Project. By taking broken and unwanted jewellery and beads, we give them a new lease of life as beautiful bracelets, transforming them into something new and unique.​
Find out more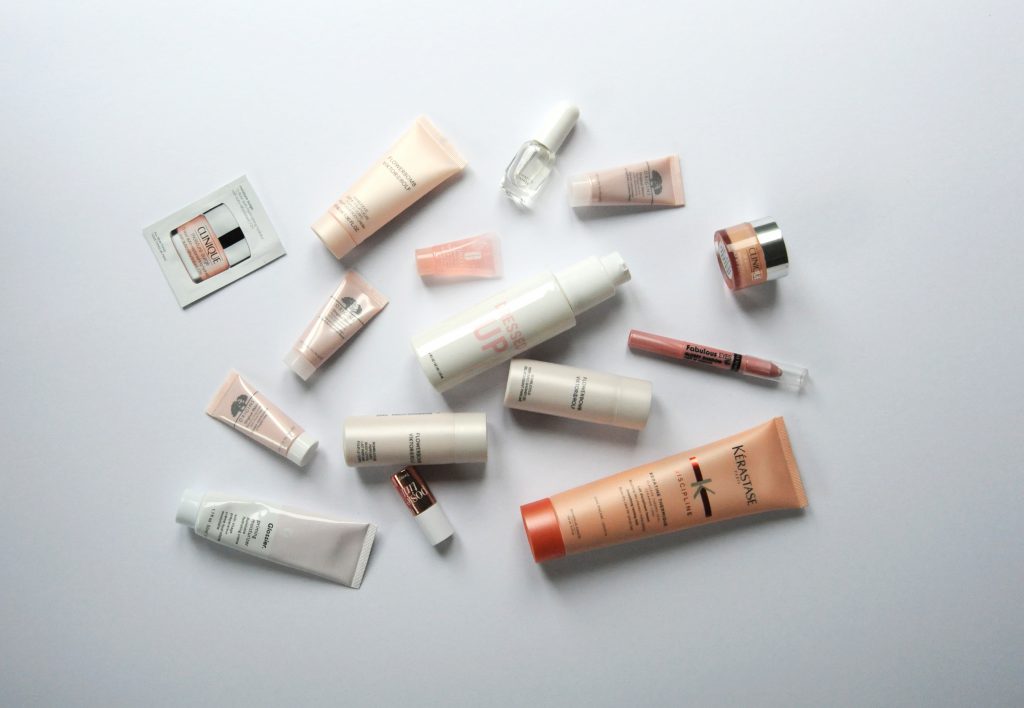 Support us
Toiletries Amnesty really needs your financial support. Donations help us cover our day-to-day running costs as well as enabling us to reach out and support more people. If you'd like to donate some money (any amount, big or small) it will make a positive difference to what we can do.
Keep in touch
We only send occasional updates, but they're always full of good news about how your donations have helped and other positive things we think you'd like to know about. No spam – we promise!
When I arrived at YMCA Wirral I had very few possessions. In my room waiting for me was a welcome pack filled with lots of different toiletries and a few treats. For the first time in ages, I was able to have a hot shower, wash my hair and feel clean and smell good. To think that someone, who doesn't know me, was kind enough to think of me in my desperate situation was like receiving a warm hug.
As a charity we would never be able to buy products of this quality for our patients and carers. As our patients are all approaching the end of their lives, we do all we can to improve the quality of their lives, receiving such amazingly generous donations helps us to do this. We can't thank you enough.
Toiletries aren't a luxury item they are a necessary item, not being able to feel clean affects a person's mental health, their general wellbeing. Being able to give families a bag of toiletries that can last a week or a month makes a huge difference to them financially as well as emotionally. The 'spare' money is often put towards bills or food shopping. We as a charity rely on donations of toiletries to support the work we do; we are so grateful to Toiletries Amnesty.
This wonderful service has been of great help to our organisation and clients. Due to events regarding the pandemic, it has been a struggle to get adequate levels of stock for our food bank. we have been relying on the help of our wonderful volunteers and the help of Toiletries Amnesty to get through. We couldn't have done it without your kind help.
Toiletries Amnesty has helped families who attend our food larder to access toiletry products. We have also been able to help provide cosmetics to Women's Aid to help give women dignity and improve self-esteem. We were very grateful for the generous donation of cosmetic products. It will be a real boost as times are hard for many of them just now and I am sure this will go a long way to helping with self-care and self-esteem.
Toiletries Amnesty has allowed a stream of reliable products, essential to the ongoing work we provide as an organisation. During the covid pandemic and as a direct response from the project we have been able to increase our output which otherwise wouldn't have been possible.
We received donation of hand sanitisers, and they couldn't of come at a better time to help support all of our families. The donation has meant that every food parcel that we send out to our families we can add that little extra protection for themselves and their children and with the level of deprivation that we see at times this is the last thing on people's minds.
We cannot thank you enough for your generous donation of toiletries. Your kindness is greatly appreciated by everyone at Kilbryde Hospice, even more so during these uncertain times. It is so heart-warming for us to know that Kilbryde Hospice still has the on-going support of the local community to help us to continue to provide the much-needed care to our patients and their families.
Refugees need toiletries just like the rest of us, but these are often expensive items and for refugees with barely any funds it can be impossible for them to afford these items. When we hand out toiletries at our aid distributions they are always very gratefully received.
We received your generous donation of make-up and beauty products from Toiletries Amnesty. Thank you so much to everyone for this incredibly generous gift to our clients. We will put some of the products in the bedrooms for when new clients arrive – many of the women who arrive at the Safe House bring with them no items and often they have no access to finances. These gifts make such a difference to the house feeling warm and welcoming.